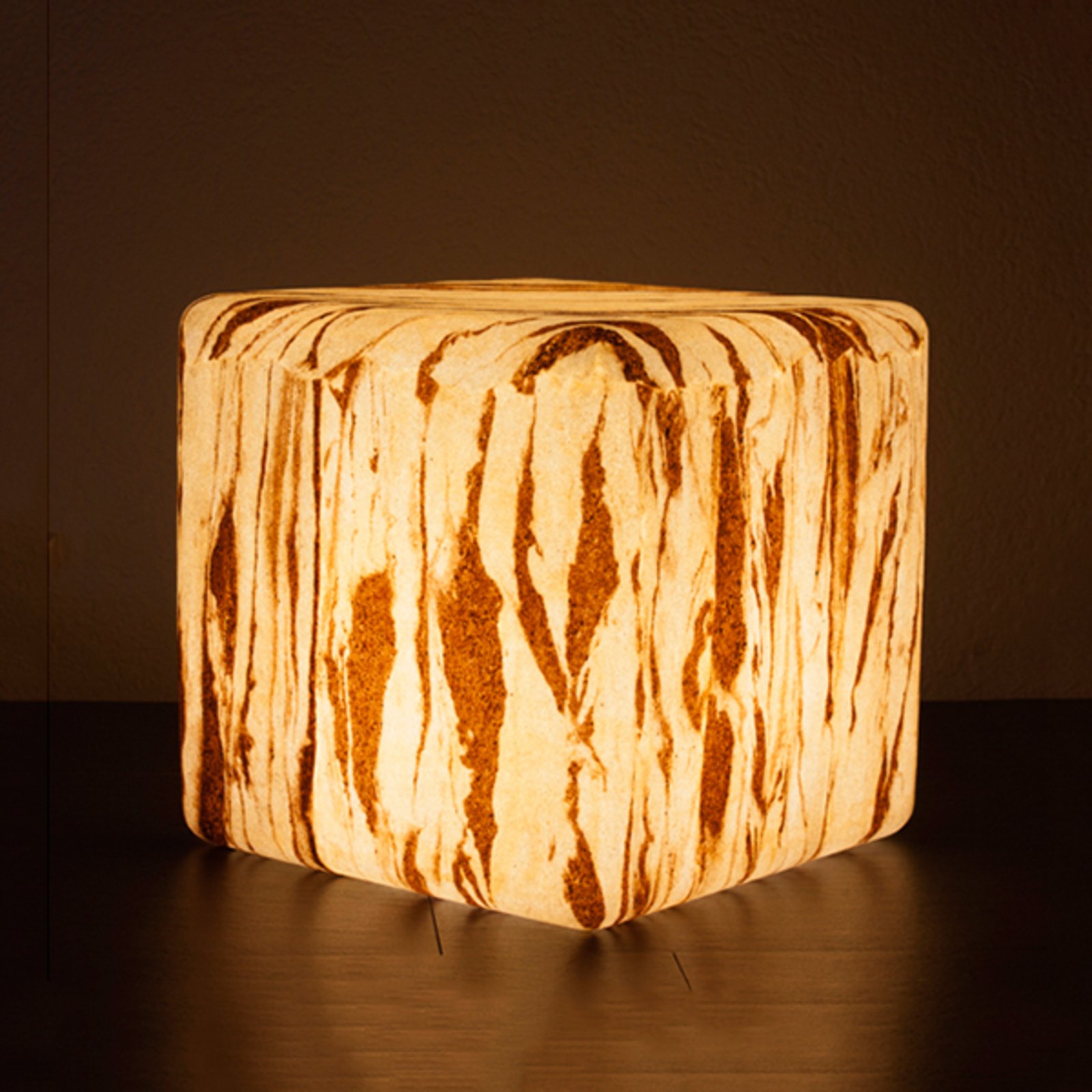 Sahara Cube with Rubber Connection
Model
€874.90
Incl. 23% tax
/
Free delivery within the Republic of Ireland on orders over €99
Free delivery
60 days  free returns
Certified shop
Price match guarantee
Product Description
Item No.: 3050083X
Sahara Cube with Rubber Connection
TOP quality natural stone covered cube with 3 year manufacturer's warranty and 10 year warranty on UV resistance, made in Germany

This decorative cube can be used flexibly in interior and exterior areas, such as the garden the patio or even in a very large living room.

Every garden becomes an adventure world as a result of light accents, as light not only creates brightness and security, but also a pleasant and soulful ambience.

This lamp is not just purposeful - the matching light and the aesthetic ambience characterise the wishful thinking of modern people who strive for a higher quality of life in the surroundings of the house and garden. The uppermost principles were and continue to be the quality and safety of these products. Ongoing inspections during all the production phases ensure a high quality. The knowledge and experience surrounding these products allows the manufacturer from Hennef to provide a 3 year warranty without hesitation.

- UV resistant

- Temperature resistant between -30 and +60 degrees

- 5 m lead

- Protection class II

- Protection rating IP47

Atmosphere-filled lamps for exclusive taste, highest quality materials, many years of experience and first class workmanship by experienced specialists are the factors for success of the lamp manufacturer EPSTEIN DESIGN. Many lamps are originals. The use of dimensionally stable, temperature and UV-resistant materials enables the production of lamps whose quality is not only TÜV tested, but that have an additional three year warranty provided by the manufacturer. Thus, this series represents highest quality with a timeless design. EPSTEIN DESIGN produces lamps for connoisseurs with a special sense for what makes things special.


Do you need advice?
We're happy to help Monday to Friday 8.00 am - 5.00 pm