Philips Hue Outdoor Sensor motion detector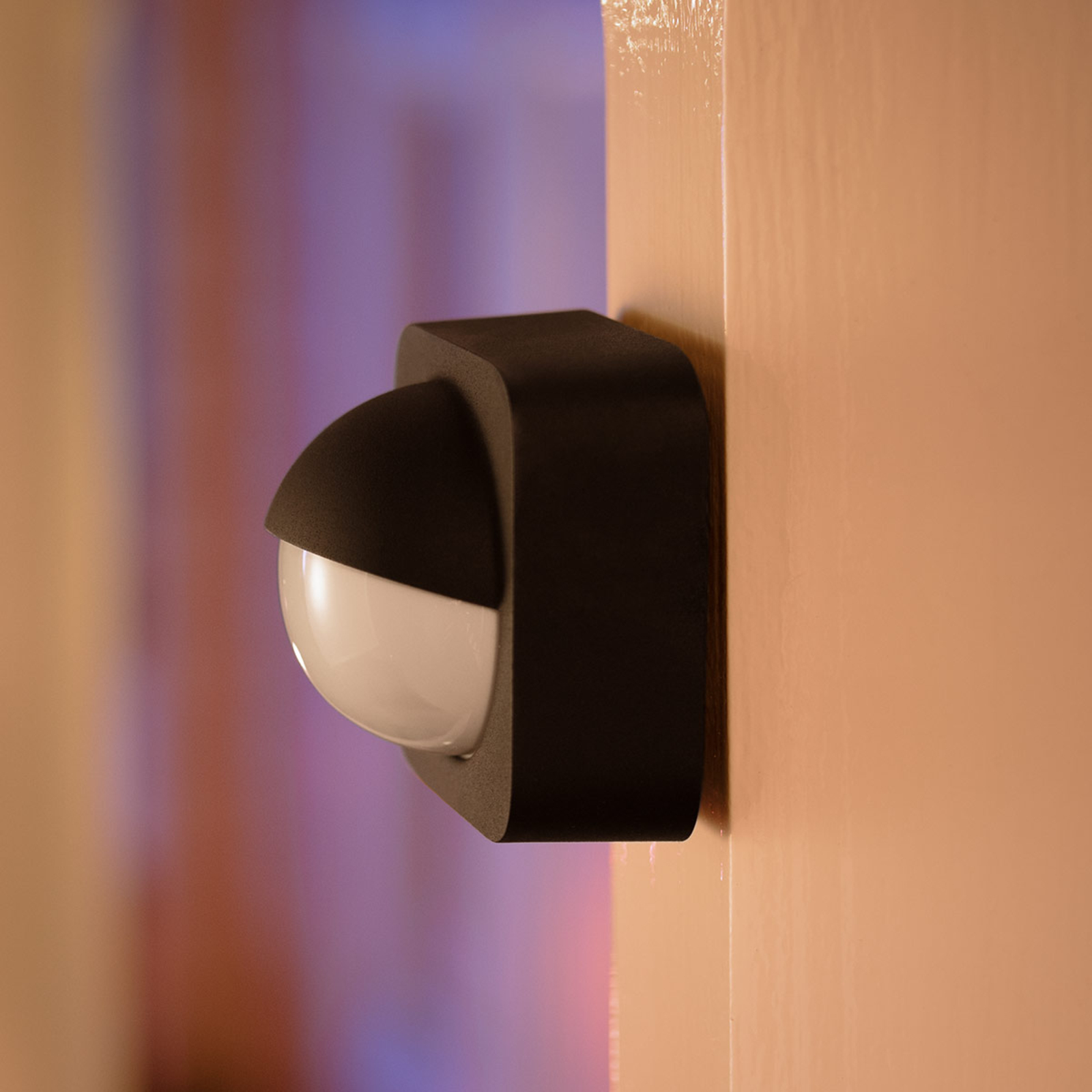 Incl. 23% tax
/
Free delivery within the Republic of Ireland on orders over €99
Delivery time:
7-10 working days
60 days  free returns
Certified shop
Price match guarantee
Product Description
Item No.: 7534121
Philips Hue Outdoor Sensor motion detector
Smart motion detector Philips Hue Outdoor Sensor

The ideal addition to any Philips Hue system, the intelligent Hue Outdoor sensor can be used to switch on one or several lights - whether they are indoors, outdoors or in both areas. The convenient sensor turns the light or lights on when movement is detected.

The sensor reliably registers every movement within 12 metres and switches on all the lights selected in the Hue app for a short period of time. This may be outdoor wall lights near the front door and/or lights in the hallway. The energy-saving daylight sensor means that lights are only turned on if there is insufficient daylight to be able to see properly. Practical and cost-effecitive at the same time. 

The sensor can be installed anywhere, either within the home or outside. Equipped with IP54, the motion detector is well-protected against external weather conditions.

Technical data:

- 12 metre range

- Detection angle 160° horizontal, 80° vertical

- Daylight sensor

- Installation height 1.5 - 2.5 m

- Can also be installed on corners

Note: A Hue Bridge is required for connection to a Philips Hue smart home system (not included)

 


Do you need advice?
We're happy to help Monday to Friday 8.00 am - 5.00 pm