Rope pull light Pila with lunopal lampshade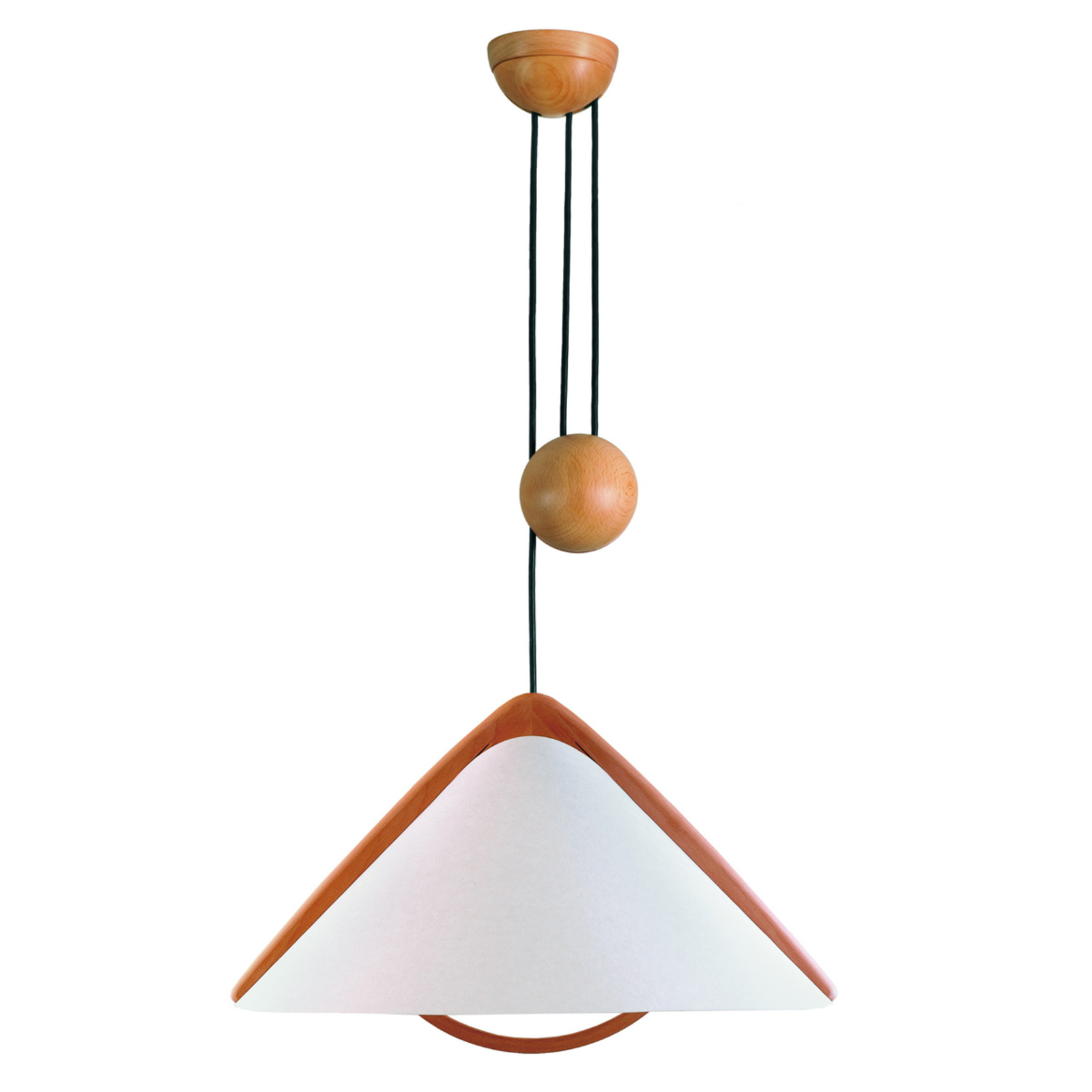 Incl. 23% tax
/
Free delivery within the Republic of Ireland on orders over €99
Free delivery
60 days  free returns
Certified shop
Price match guarantee
Product Description
Item No.: 2600076
Rope pull light Pila with lunopal lampshade
Dining table lamp PILA with rise and fall mechanism and beech wood decor

The highlight of this light is its elegantly curved arc, which is crafted in many steps out of one single, massive piece of wood, that also evokes imagery of a boomerang. The dining table lamp is not only good thanks to its beautiful design, but its integrated rise and fall mechanism means it can be adjusted conveniently wherever it is hanging. Where would be a better place for it than above a dining table or coffee table?

During production, the manufacturer ensures that the natural beauty of the wood isn't diminished in any way, this is the reason why the use of varnish is avoided and primarily plant oil and natural wax are used to treat the surface. Lunopal is a plastic that resembles paper and creates a splendid and cosy lighting effect, fulfilling every desire with regards to functionality; it is UV-resistant, doesn't turn yellow or fragile and can be washed without any problem.

Ecological sustainability with hand-crafted products from Germany

DOMUS excels thanks to its extensive experience as a lighting manufacturer - the company was founded in 1966. Since then, it has not changed its philosophy i.e. creating light for living spaces and has virtually perfected its claim to high quality and sustainable manufacturing. Even though they use excellent technical equipment, DOMUS still considers itself a true manufacturer, in that they employ skilled people with high levels of craftsmanship to manufacture high quality lighting products by hand. Designers, wood experts, engineers and light planners work together to create lights that have a timeless effect and are technologically durable and leave customers feeling completely satisfied. The aspiration of ecological responsibility employed by DOMUS also reflects in the fact that primarily renewable, raw materials are used and unnecessary transport routes are avoided by manufacturing in Germany.


Technical Specifications
Domus
| | |
| --- | --- |
| Manufacturer | DOMUS |
| Material | wood, lunopal lampshade |
| Colour | beech, white |
| Light bulb | 1 x 100 W |
| Light bulb included | |
| Dimmable | |
| Dimmer | Not included |
| Height (in cm) | 30 |
| Diameter (in cm) | 50 |
| Is height-adjustable | |
| Supply voltage in volts | 230 |
| IP code | IP20 |
| Protection class | II |
| Energy efficiency class | A++ |
| Operating voltage in volts | 230 |
| Mercury content (mg Hg) | 0 |
| Base type | E27 |
| Item no. | 2600076 |
Payment Methods
Do you need advice?
We're happy to help Monday to Friday 8.00 am - 5.00 pm