Rademacher Troll Comfort DuoFern timer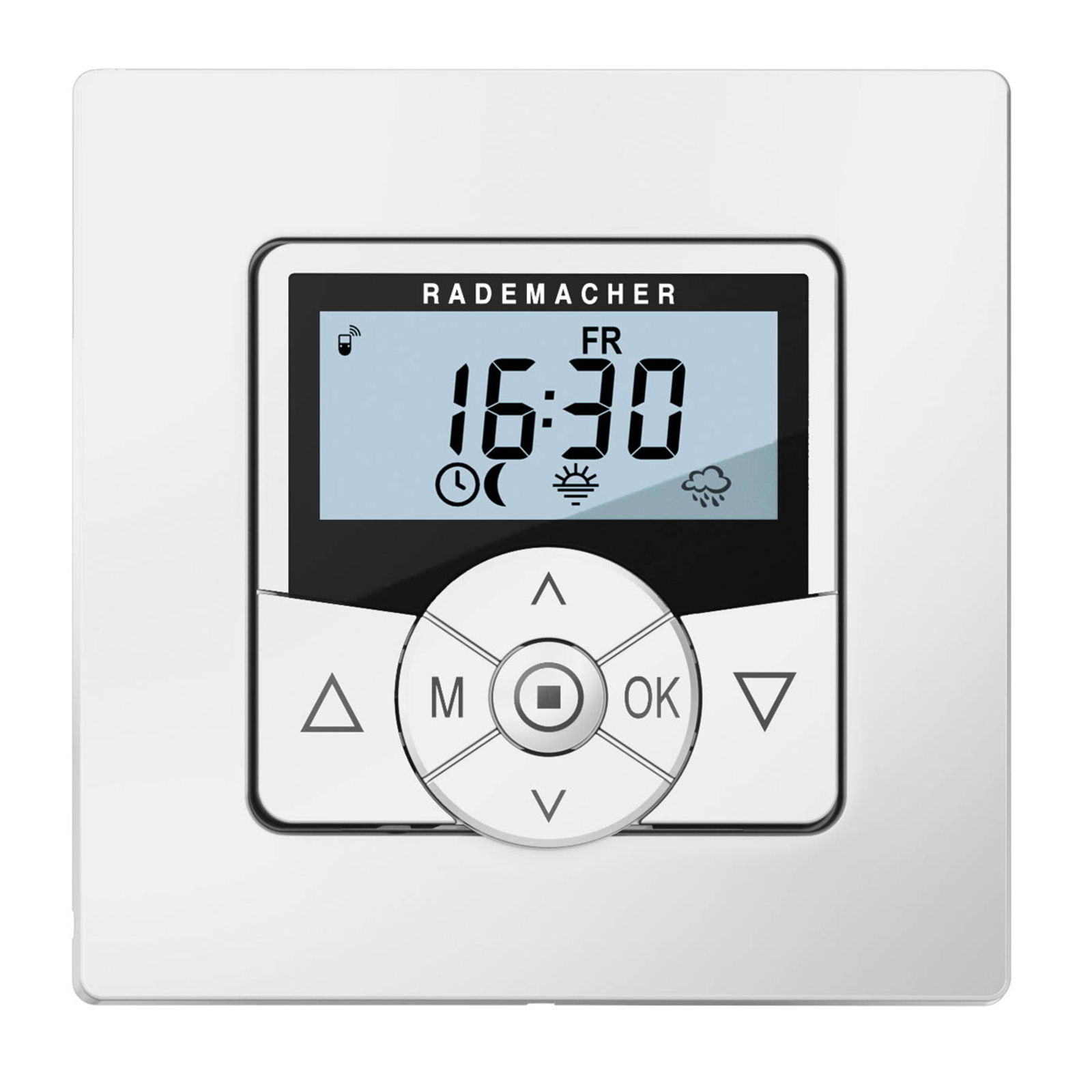 Incl. 23% tax
/
Free delivery within the Republic of Ireland on orders over €99
Delivery time:
3-5 working days
Free delivery
60 days  free returns
Certified shop
Price match guarantee
Product Description
Item No.: 8038032
Rademacher Troll Comfort DuoFern timer
Troll Comfort DuoFern timer for automating the shutter control This practical timer comes with a wide range of functions and setting options. It is used to control and automate shutters, which is made possible by a simple installation and a connection to an electric shutter drive. Its simple design allows it to be integrated almost anywhere. It can be used with all common switch ranges. You can see the settings on the display and manual control is still possible via the keys. The Troll Comfort DuoFern timer can be controlled remotely via DuoFern central control units and DuoFern transmitters. Connecting it to the HomePilot® central control unit makes it possible to control it via the free app. The creation of customised groups and scenes makes the automation of the shutter control a practical component of the home automation system. The various functions include daily/weekly and astro programmes and the random function, as well as a sophisticated blind function, in which the jog mode, automatic reversal and the motor run time can be set. In conjunction with the sun and twilight sensor (see accessories), you can also set up a control on the basis of the light level.  Functions / compatibility: - Control via HomePilot® or via the free HomePilot app - Voice control via Google Assistant and Amazon Alexa possible - Manual control via the control keys at any time - Can be used as a central control unit - Blocking detection in the case of mechanical tubular motors - End point setting for electronic RolloTube tubular motors - Maximum number of connected DuoFern devices: 20 Technical information: - Transmission frequency: 434.5 MHz - Range: outdoors around 100 m, in the building around 30 m (depending on the building fabric) - Two external inputs HomePilot® is necessary for smart control.
Technical Specifications
| | |
| --- | --- |
| Manufacturer | RADEMACHER |
| Colour | white |
| Length (in cm) | 5 |
| Width (in cm) | 5 |
| Height (in cm) | 1.2 |
| Supply voltage in volts | 230 |
| IP code | IP30 |
| Protection class | II |
| Item no. | 8038032 |
| Operating voltage in volts | 230 |
| Mounting depth (in cm) | 3.2 |
| Virtual Assistants | Google Assistant, Amazon Alexa |
| Apps | iOS App and Android App |
Payment Methods
Do you need advice?
We're happy to help Monday to Friday 8.00 am - 5.00 pm