Rademacher DuoFern window/door contact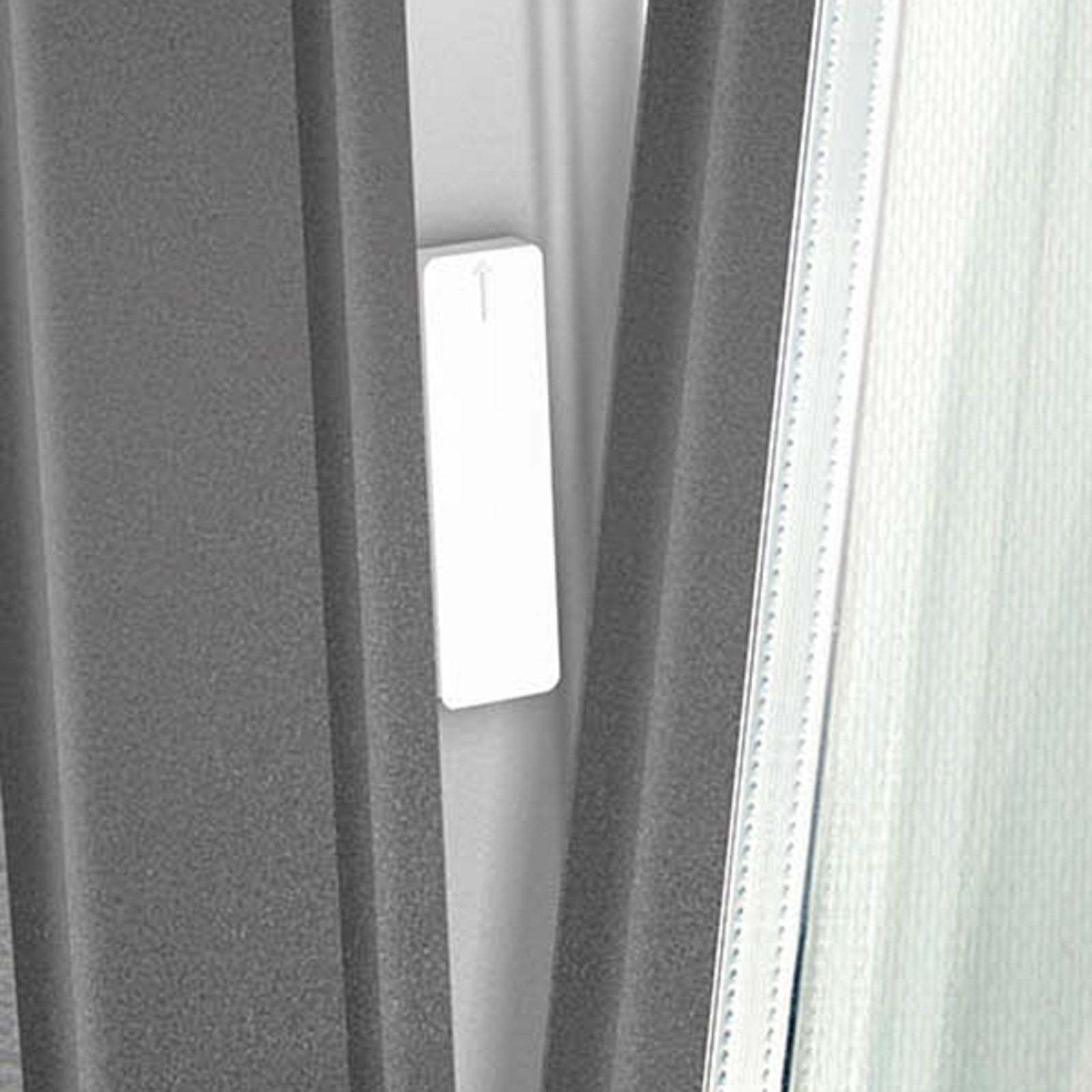 Incl. 23% tax
/
Free delivery within the Republic of Ireland on orders over €99
Delivery time:
3-5 working days
Item in stock
60 days  free returns
Certified shop
Price match guarantee
Product Description
Item No.: 8038022
Rademacher DuoFern window/door contact
DuoFern door and window contact to control windows and doors

This smart home sensor is used to monitor the status of windows and doors and can be mounted in almost any frame due to its slim dimensions. Magnet technology and adhesive strips make this easy. It is battery-powered and communicates via radio with the HomePilot®, which allows the contact to be integrated into the smart home system. Then the information about the status of the windows and doors can be passed on and used to control other components. For example, when the terrace door is open, the door contact's status report can be used to disable the shutter's automatic timer to prevent a collision with the door.

Furthermore, the window/door contact is perfect for combining with radiator actuators. With just a few steps and settings, you can optimise heating systems and reduce their energy consumption by reducing the heat output when windows and doors are open.

In addition, the contact also provides security. Integration into HomePilot® allows you to use an app when you are out and about to check whether all the doors and windows are closed, so that the unauthorised opening of a door or window is identified as a possible break-in attempt. Warning notifications by e-mail can also be set up.

 Functions / compatibility:

- Control via HomePilot® or via the free HomePilot app

- Voice control via Google Assistant and Amazon Alexa possible

Technical information:

- Transmission frequency: 434.5 MHz

- Supply voltage: 3 V

- Battery type: 3 V lithium type CR2032 (included)

- Can be used at: 0 °C to + 50 °C

HomePilot® is necessary for smart control.


Technical Specifications
| | |
| --- | --- |
| Manufacturer | RADEMACHER |
| Colour | white |
| Length (in cm) | 7.8 |
| Width (in cm) | 2.6 |
| Height (in cm) | 0.85 |
| Other measurements | magnetic part - length 1.7 cm, width 2.6 cm, height 0.8 cm |
| IP code | IP44 |
| Protection class | III |
| Item no. | 8038022 |
| Battery-powered | |
| Virtual Assistants | Google Assistant, Amazon Alexa |
| Apps | iOS App and Android App |
Payment Methods
Do you need advice?
We're happy to help Monday to Friday 8.00 am - 5.00 pm