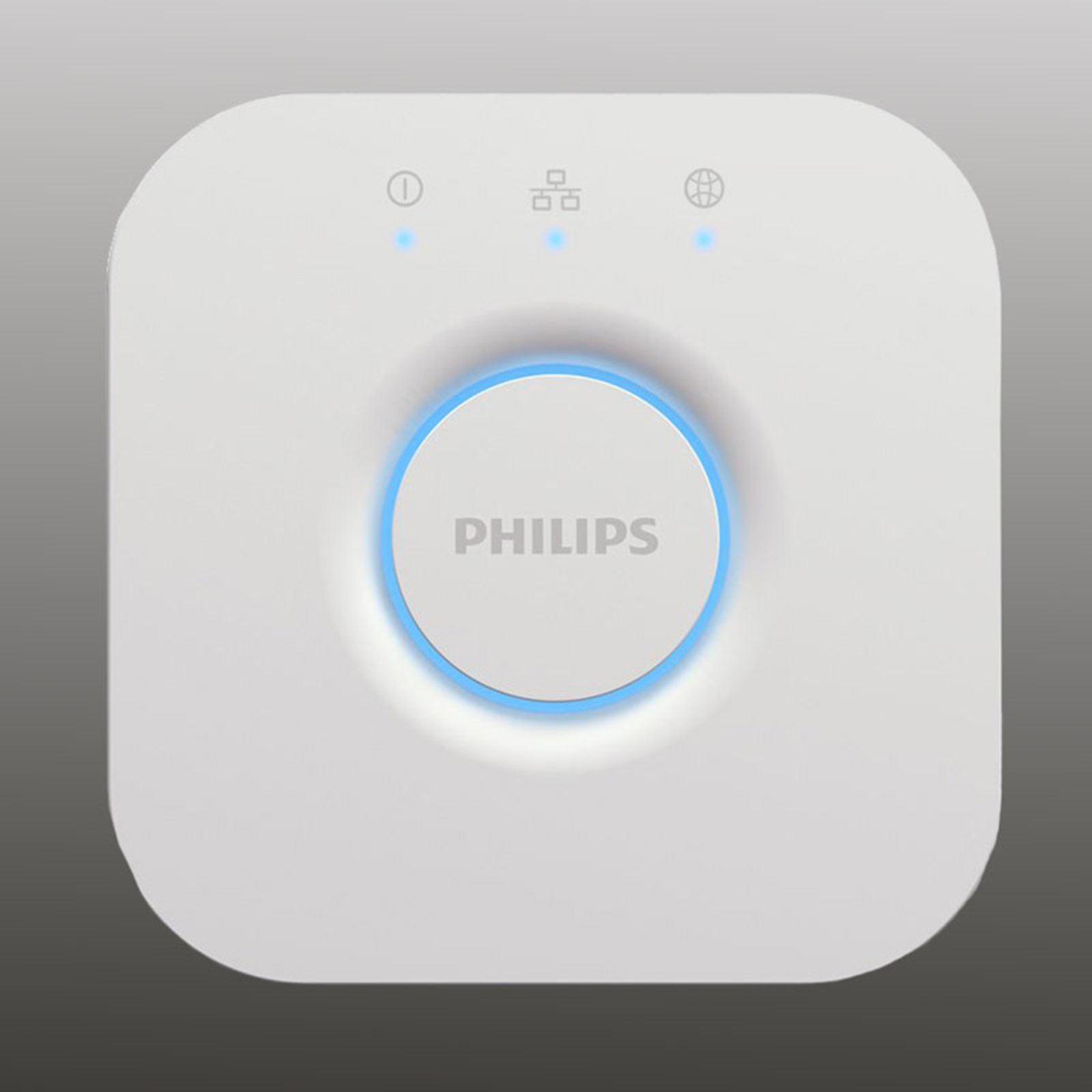 Incl. 23% tax
/
Free delivery within the Republic of Ireland on orders over €99
Delivery time:
7-10 working days
60 days  free returns
Certified shop
Price match guarantee
Product Description
Item No.: 7531687
Philips Hue Bridge
The Hue system control centre: Philips Hue Bridge

The smart central control element of the entire Hue system, its heart so to speak, is the Hue Bridge. Up to fifty lamps and lights, as well as up to twelve accessories, can be connected to the Hue Bridge. The Hue Bridge forms the starting point for your own, completely individual Hue system.

Once the Hue Bridge is installed and the free Philips Hue app is installed on your smartphone or tablet, your own personal smart home system can take shape. Each bulb or light is now connected to the bridge and can be controlled by the app. 

Technical data / compatibility:

- Output: 3 W

- Can be extended to up to 50 Hue light sources

- Can be extended to up to 12 Hue accessories, such as the Hue Tab or the Hue dimmer switch

- Wireless protocol: ZigBee

- Compatible with Amazon Alexa, Apple HomeKit, and Google Assistant

Included: Bridge including power supply and Ethernet network cable

Please note: this is the latest version Hue Bridge 2.1 (successor to Hue Bridge 2.0)


Technical Specifications
| | |
| --- | --- |
| Manufacturer | PHILIPS HUE |
| Width (in cm) | 8.8 |
| Height (in cm) | 8.8 |
| Delivery contents | power supply, LAN cable |
| Depth (in cm) | 2.6 |
| Virtual Assistants | Amazon Alexa, Apple HomeKit, Google Assistant |
| Smart Home Systems | Philips Hue, ZigBee |
| Apps | iOS App and Android App |
| Free EU to UK adapter | INCLUDED |
Do you need advice?
We're happy to help Monday to Friday 8.00 am - 5.00 pm