Eve Water Guard smart home water detector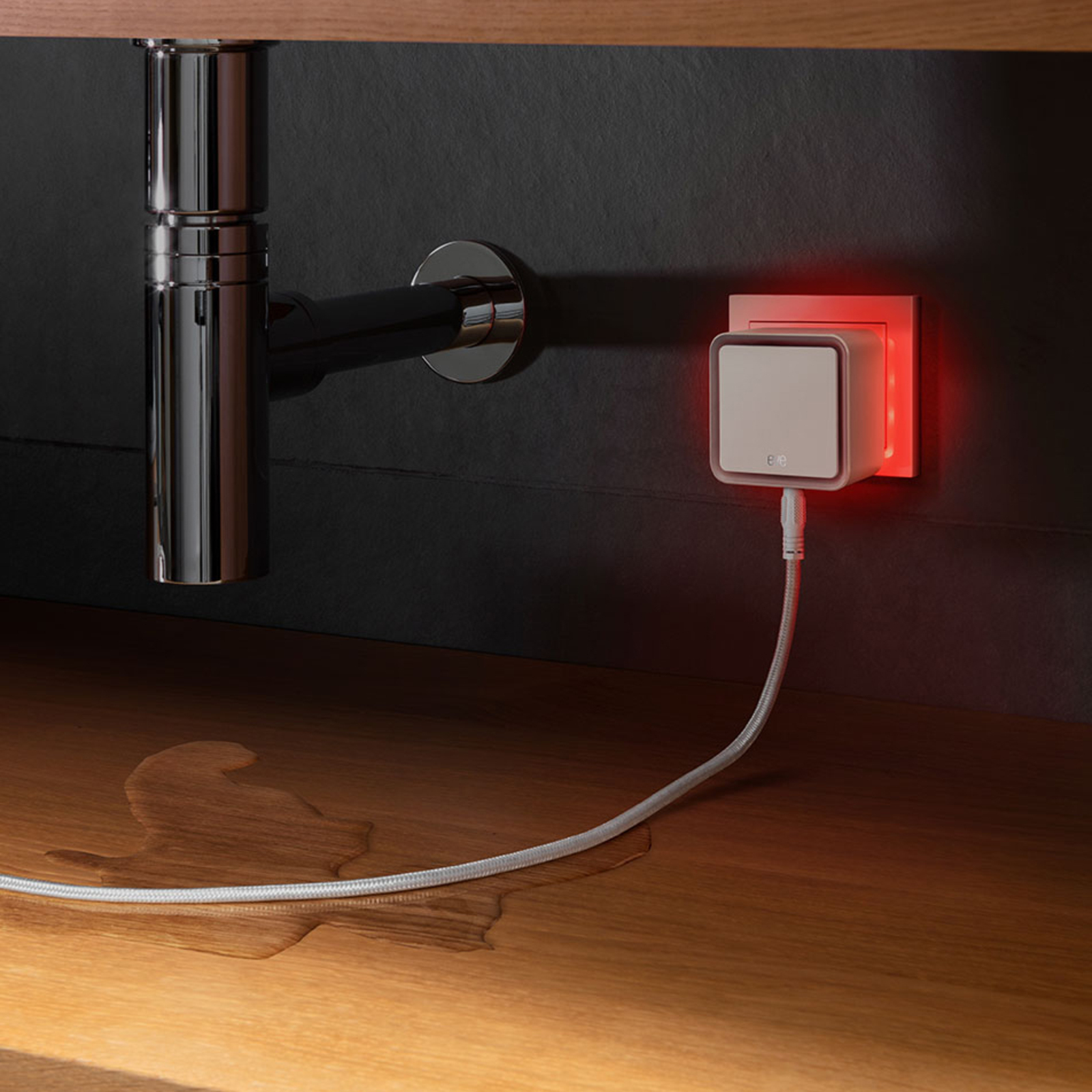 Incl. 23% tax
/
Free delivery within the Republic of Ireland on orders over €99
Delivery time:
3-5 working days
Item in stock
60 days  free returns
Certified shop
Price match guarantee
Product Description
Item No.: 2029020
Eve Water Guard smart home water detector
Eve Water Guard water detectors for smart integration via Apple HomeKit

Eve Water Guard reliably detects leaking water and sends warnings in case there is a leak - thanks to the option to be integrated via Apple HomeKit - even remotely, which makes it possible to react rapidly and reduce the risk of water damage.  

The Water Guard is equipped with a plug and is powered by a 230 V network. The two metre long cable serves as a full-length sensor and can be extended to up to 150 m (see the accessories) thanks to the end jack. The device generates an on-site warning of a 100 dB sound and a visual alarm.

The water sensor is connected via Bluetooth to the respective Apple HomeKit centre. This allows the router to receive a warning in case of water leaks via an app on the Apple smartphone or tablet. In addition, the Water Guard can be connected to scenes with other smart devices, so that, for example, in the event of a water alarm, the washing machine operated by an Eve power point is disabled.

Features / compatibility:

- Detection and warning of water leaks

- Controllable with the Eve app or home app of the Apple HomeKit with the current iOS version

- For automation and remote access, an Apple HomePod, Apple TV or an iPad configured as a control centre with the latest iOS version is required

Technical data:

- Siren volume: 100 dB

- Wireless connection: Bluetooth Low Energy

Please note: only compatible with Apple devices, cannot be used with Android


Technical Specifications
| | |
| --- | --- |
| Manufacturer | EVE |
| Material | plastic |
| Colour | white |
| Width (in cm) | 6.5 |
| Height (in cm) | 6.5 |
| Other measurements | sensor cable 2 m |
| Item no. | 2029020 |
| Special features | only compatible with Apple products |
| Depth (in cm) | 4.5 |
| Virtual Assistants | Apple HomeKit |
| Smart Home Systems | Apple HomeKit |
| Apps | Apple iOS App |
Payment Methods
Do you need advice?
We're happy to help Monday to Friday 8.00 am - 5.00 pm