Eve Motion smart home motion sensor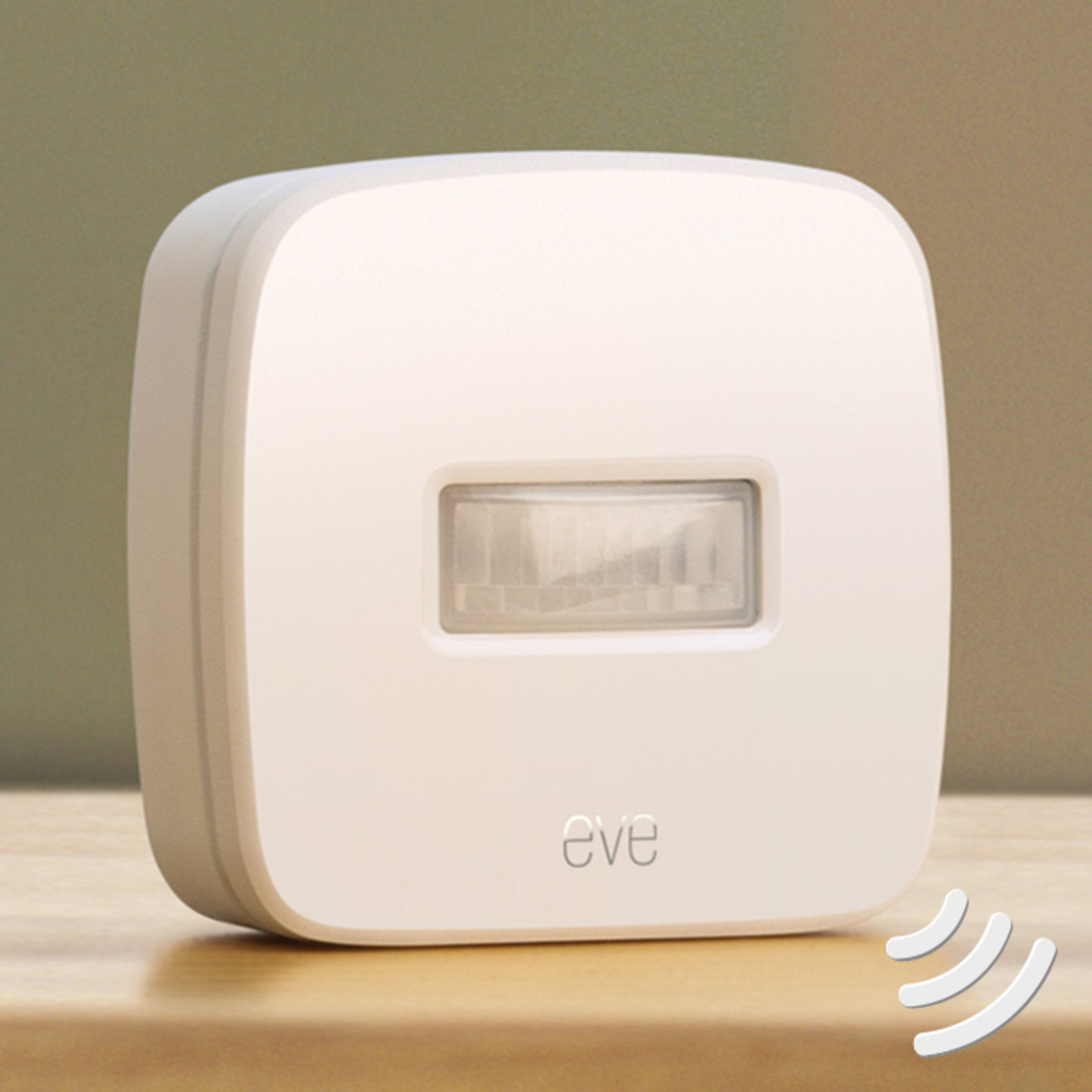 Incl. 23% tax
/
Free delivery within the Republic of Ireland on orders over €99
Delivery time:
3-5 working days
Item in stock
60 days  free returns
Certified shop
Price match guarantee
Product Description
Item No.: 2029005
Eve Motion smart home motion sensor
For more comfort in the home - Eve motion detector

Turning on the light without having to press the light switch? This is no problem with the Eve motion detector. Steering with the iPhone and the free Eve app, various scenes and rules can be programmed to occur when a motion of the Eve motion detector is recorded. Due to the compact size and the independent power supply (battery-powered), the motion detector can be installed anywhere in the home.

When the motion detector Eve Motion is integrated into a Apple HomeKit Smart Home system, further practical functions are available. This allows you to automate multiple devices in one scene, for example, when a movement is detected after sunset in the summer, the ceiling fan and the mood lighting in the living room turn on automatically. Or ten minutes after leaving a room, everything is turned off - but only when it is already time to sleep. If no one is at home, the message function ensures that a message is sent to the iPhone as soon as a movement is recorded.

Features / compatibility:

- Controllable with the Eve app or home app from the Apple HomeKit with the current iOS version

- For automation and remote access, an Apple TV with at least tvOS 11 or an iPad configured as a control centre with the latest iOS version is required

Technical data:

- Detection angle 120 °

- Range: 9 m from a mounting height of up to 2 m

- Operating temperature -18 °C to + 55 °C

- Wireless connection: Bluetooth Low Energy

- Power supply: 2x AA batteries (interchangeable)

- Water resistant to IPX3

Please note: only compatible with Apple devices, cannot be used with Android


Technical Specifications
| | |
| --- | --- |
| Manufacturer | EVE |
| Material | plastic |
| Colour | white |
| Width (in cm) | 8 |
| Height (in cm) | 8 |
| Item no. | 2029005 |
| Delivery contents | incl. two replaceable AA batteries |
| Special features | only compatible with Apple products |
| Depth (in cm) | 3.2 |
| Battery-powered | |
| Virtual Assistants | Apple HomeKit |
| Smart Home Systems | Apple HomeKit |
| Apps | Apple iOS App |
Payment Methods
Do you need advice?
We're happy to help Monday to Friday 8.00 am - 5.00 pm