Eve Light Switch Smart Home wall switch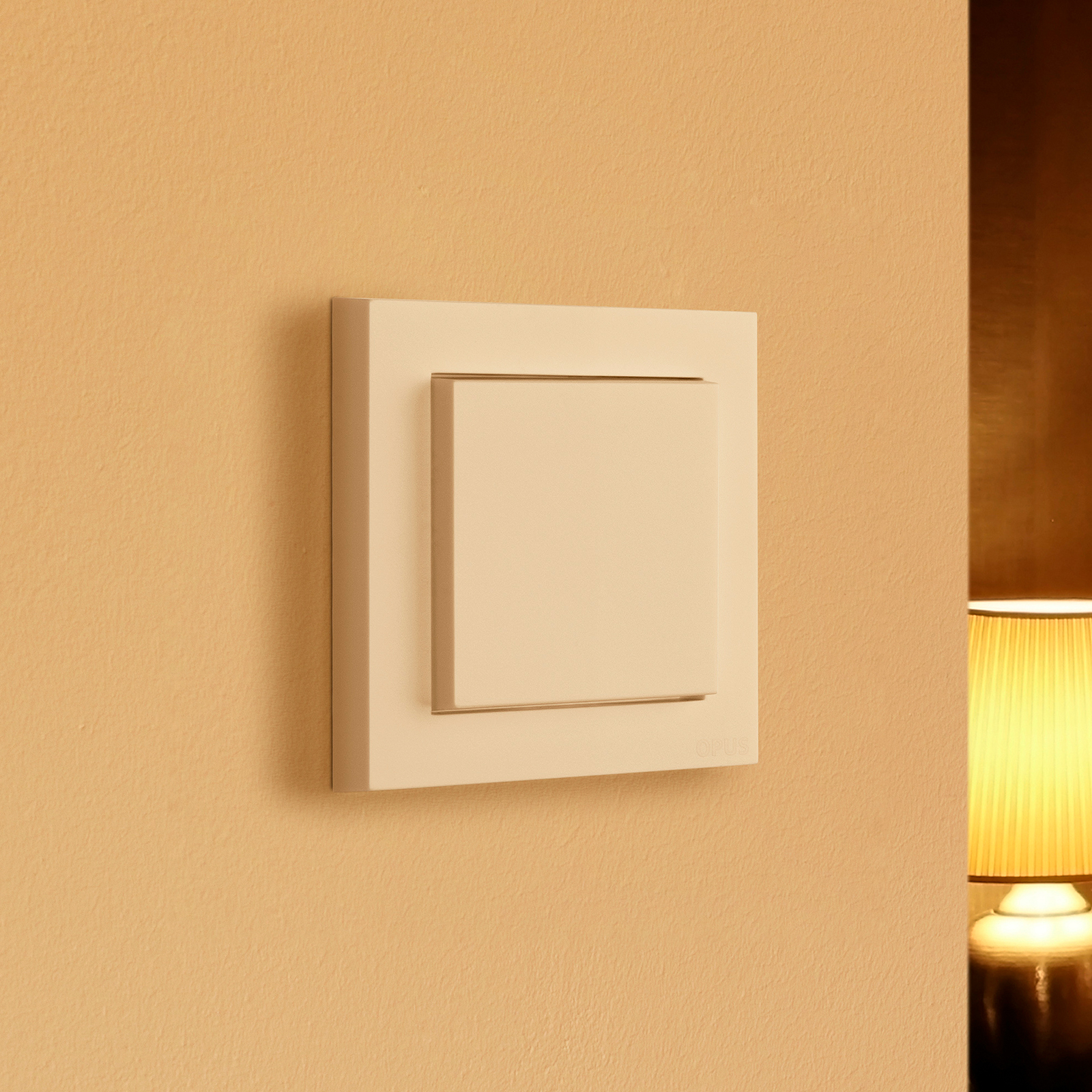 Incl. 23% tax
/
Free delivery within the Republic of Ireland on orders over €99
Delivery time:
3-5 working days
Free delivery
Item in stock
60 days  free returns
Certified shop
Price match guarantee
Product Description
Item No.: 2029026
Eve Light Switch Smart Home wall switch
Smartly integrate traditional lighting with Apple HomeKit with the Thread-enabled Eve Light Switch.

The Eve Light Switch wall switch allows existing lights and bulbs that are not normally Apple HomeKit-enabled to be integrated into the system. There is no need to replace any light fixtures in the process. In addition, the traditional, familiar controllability via switch remains. The Light Switch can be easily adapted to the existing fixture on the wall and can be mounted in various designs. The switch plate in the 55 x 55 mm format fits into common frames, so that the uniform equipment in the room can be maintained. If there are several switches in a circuit, it is sufficient to replace just one switch to be able to control the luminaires. Thanks to the compatibility of the wall switch with Apple HomeKit, the functions can be controlled via app or also with the voice assistant Siri.

It is also possible to use scenes. In this case, several devices are addressed with one command and activated or deactivated. For example, switching on the ceiling light in the living room can be combined with the activation of a table lamp that is connected to an Eve Energy socket. In addition, Eve Light Switch allows schedules that are easily programmable via app. This allows you to conveniently automate the switching of your own lighting. The schedules are stored on the device and can be combined with times and guidelines such as "sunrise" or similar specifications.

Thanks to the thread capability, Eve Light Switch can be paired directly with other HomeKit components. It can thus be controlled together with the entire group and also serves as a repeater of the signal (mesh network).

Features/Compatibility:

- Controllable with the Eve app or Home app of the Apple HomeKit with current iOS version (with iPhone, iPad or iPod touch).

- for automation and remote access, a HomePod, an Apple TV (or newer) or an iPad configured as a control center with current iOS version is required

- autonomous system - no external cloud, registration or profiling

- Thread-enabled

- 55 x 55 mm switch plate compatible with common frames

Technical data:

- Radio connection: Bluetooth Low Energy (max. radio power (EIRP): < 4 dBm)

- Frequency range: 2.402 - 2.480 MHz

- Switching capacity: max. 5 A

- Flush-mounted box dimension: Ø 60 mm, min. 35 mm depth

- Ambient temperature: - 10 °C to + 50 °C

- Protection class: IP30

Note: only compatible with Apple devices, not usable with Android


Technical Specifications
| | |
| --- | --- |
| Manufacturer | EVE |
| Material | plastic |
| Colour | white |
| Length (in cm) | 8.5 |
| Width (in cm) | 8.5 |
| Height (in cm) | 4.1 |
| Supply voltage in volts | 230 |
| IP code | IP30 |
| Item no. | 2029026 |
| Operating voltage in volts | 230 |
| Special features | only compatible with Apple products |
| Virtual Assistants | Apple HomeKit |
| Smart Home Systems | Apple HomeKit |
| Apps | Apple iOS App |
Payment Methods
Do you need advice?
We're happy to help Monday to Friday 8.00 am - 5.00 pm