Eve Extend smart home signal booster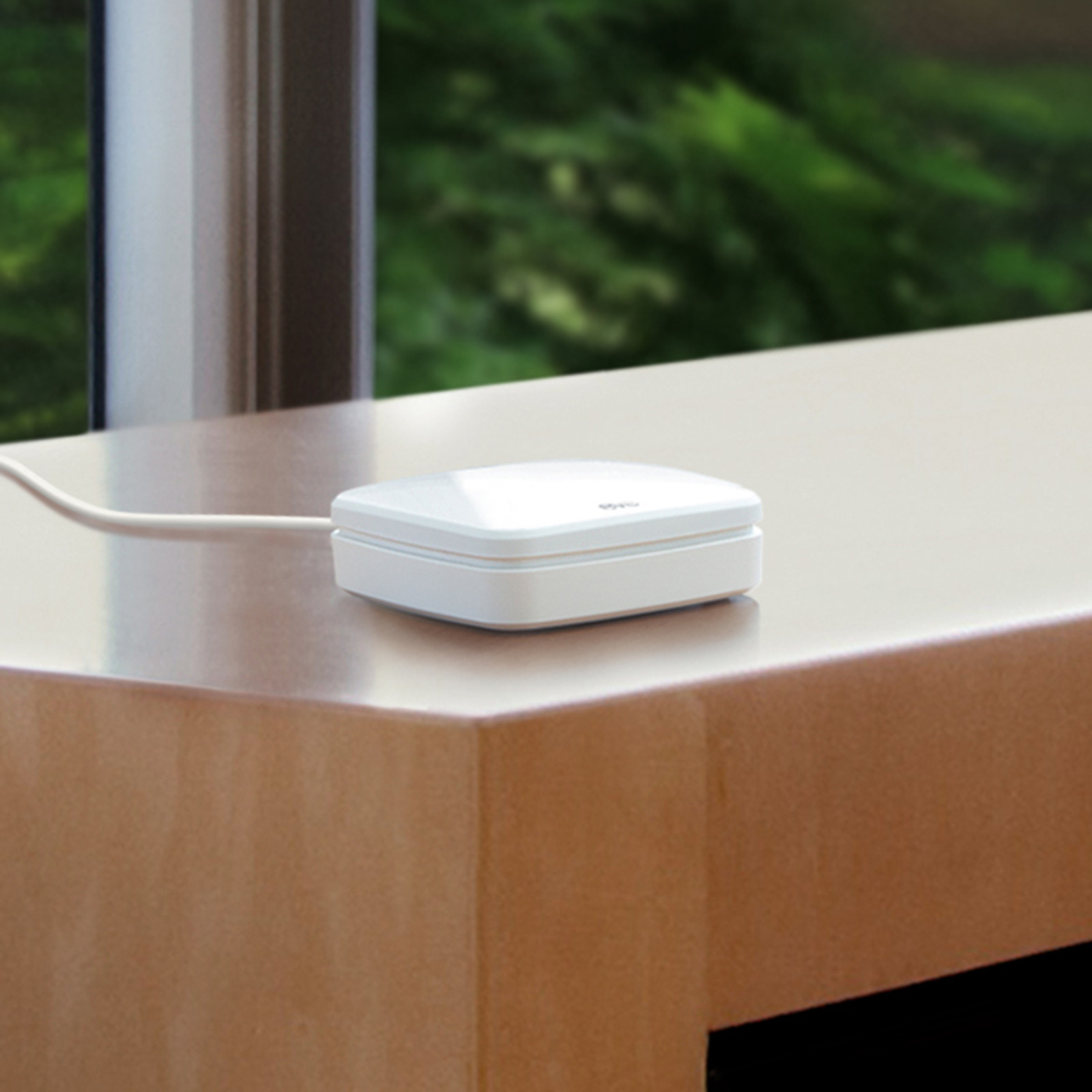 Incl. 23% tax
/
Free delivery within the Republic of Ireland on orders over €99
Delivery time:
10-14 working days
60 days  free returns
Certified shop
Price match guarantee
Product Description
Item No.: 2029018
Eve Extend smart home signal booster
Eve Extend Signal Enhancer - includes up to eight Eve devices within range

The Eve Extend, or Bluetooth Range Extender, is designed to connect Apple HomeKit compatible Eve products over a greater range - just like a traditional repeater / signal amplifier. Up to eight Bluetooth compatible devices can be included in the range using the Eve Extend. The furnishing is easily installed on your smartphone. Eve Extend automatically connects to Eve devices that are no longer within the reach of the IPhone or the designated control centre. This makes it possible to control devices without any difficulty, even those placed in the garden or basement. The use of multiple Eve Extends is also possible.

With this extension, the entire living area is a single system which can be easily and completely managed. Moreover, Eve Extend is a small, discreet extra that hardly takes up any space. The connection via a USB cable and power supply is simple and practical and possible in almost any room.

As with the Eve app, Eve Extend is compatible with the current functions of the devices; However, no data is analysed, passed on, or sent to a cloud. Even from afar, all data remains private.

Features / compatibility:

- controllable with the Eve app or home app of the Apple HomeKit with the latest version of iOS (with iPhone, iPad, or iPod touch)

- for automation and remote access, a HomePod, Apple TV (or newer), or an iPad configured as a control centre with the latest iOS version is required

Technical data:

- Radio connection: WLAN network (2.4/5 GHz, 802.11a/b/g/n)

- Power supply: USB (5 V, minimum 500 mA)

Note: only compatible with Apple devices, not usable with Android. Eve Thermo (2015) and Eve Room (2015) are not compatible for technical reasons.


Technical Specifications
| | |
| --- | --- |
| Manufacturer | EVE |
| Colour | white |
| Length (in cm) | 7.8 |
| Width (in cm) | 7.5 |
| Height (in cm) | 2.3 |
| Supply voltage in volts | 5 |
| Item no. | 2029018 |
| Delivery contents | USB cable, power supply |
| Special features | only compatible with Apple products |
| Virtual Assistants | Apple HomeKit |
| Smart Home Systems | Apple HomeKit |
| Apps | Apple iOS App |
Payment Methods
Do you need advice?
We're happy to help Monday to Friday 8.00 am - 5.00 pm