Eve Door & Window door/window sensor smart home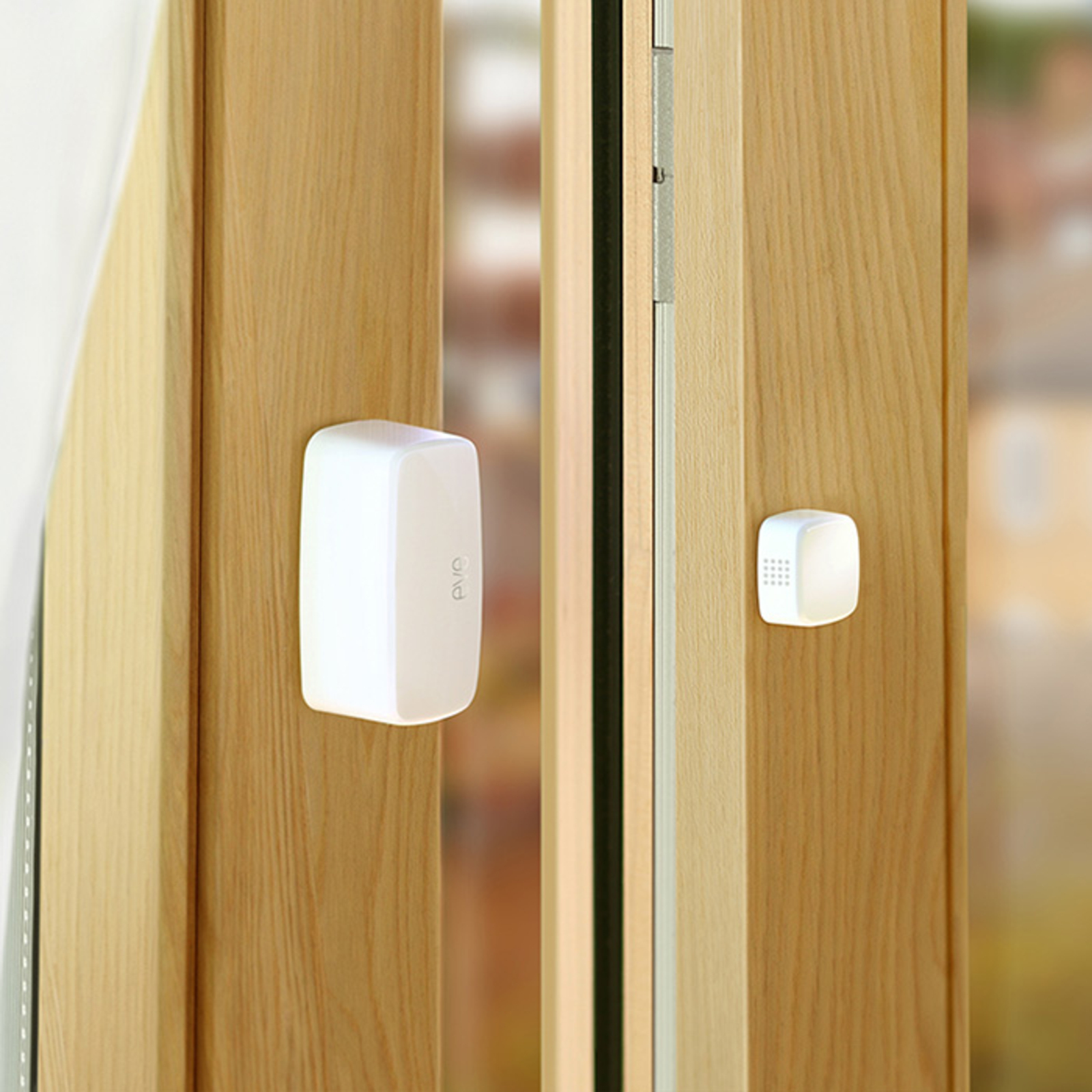 Incl. 23% tax
/
Free delivery within the Republic of Ireland on orders over €99
Delivery time:
3-5 working days
Item in stock
60 days  free returns
Certified shop
Price match guarantee
Product Description
Item No.: 2029001
Eve Door & Window door/window sensor smart home
Doors and windows secure at all times - Eve Door & Window contact sensor

The wireless contact sensor is suitable for all windows and doors and immediately detects whether they are closed or open. The wireless connection with Bluetooth means that the sensor sends the message to the connected device every time the status changes and it immediately passes on the information if it is opened or closed.

The free Eve app, available from the Apple App Store, turns your own iPhone or iPad into the control centre. Any room can be monitored here at any time with just one view. Is the window really closed? This question is answered with a look at the iPhone without having to view the room. Also practical for on the go, requiring an Apple TV or an iPad set up as a Home Hub.

With a connection to the Apple Home Kit you can also create automation rules. When the window is opened, for example, in the children's room, the radiators can directly adjust their heating. The interaction of the Eve Door & Window contact sensor with the Eve Thermo heating unit thermostat (see accessories) can as a rule be easily adjusted for any room.

Features / compatibility:

- Controllable with the Eve app or home app from the Apple HomeKit with the current iOS version

- For automation and remote access, an Apple TV or an iPad configured as a control centre with the latest iOS version is required

- Wireless because it is battery-powered (interchangeable, included)

- Radio communication: Bluetooth Low Energy

Please note: only compatible with Apple devices, cannot be used with Android


Technical Specifications
| | |
| --- | --- |
| Manufacturer | EVE |
| Material | plastic |
| Colour | white |
| Length (in cm) | 5.2 |
| Width (in cm) | 2.4 |
| Height (in cm) | 2.3 |
| Other measurements | small element - length 1.8 cm x width 1.8 cm; depth 0.8 cm to 2.3 cm |
| Item no. | 2029001 |
| Delivery contents | incl. replaceable CR14250 battery |
| Special features | only compatible with Apple products |
| Battery-powered | |
| Virtual Assistants | Apple HomeKit |
| Smart Home Systems | Apple HomeKit |
| Apps | Apple iOS App |
Payment Methods
Do you need advice?
We're happy to help Monday to Friday 8.00 am - 5.00 pm