AA - Superlife ZK Mignon batteries four-pack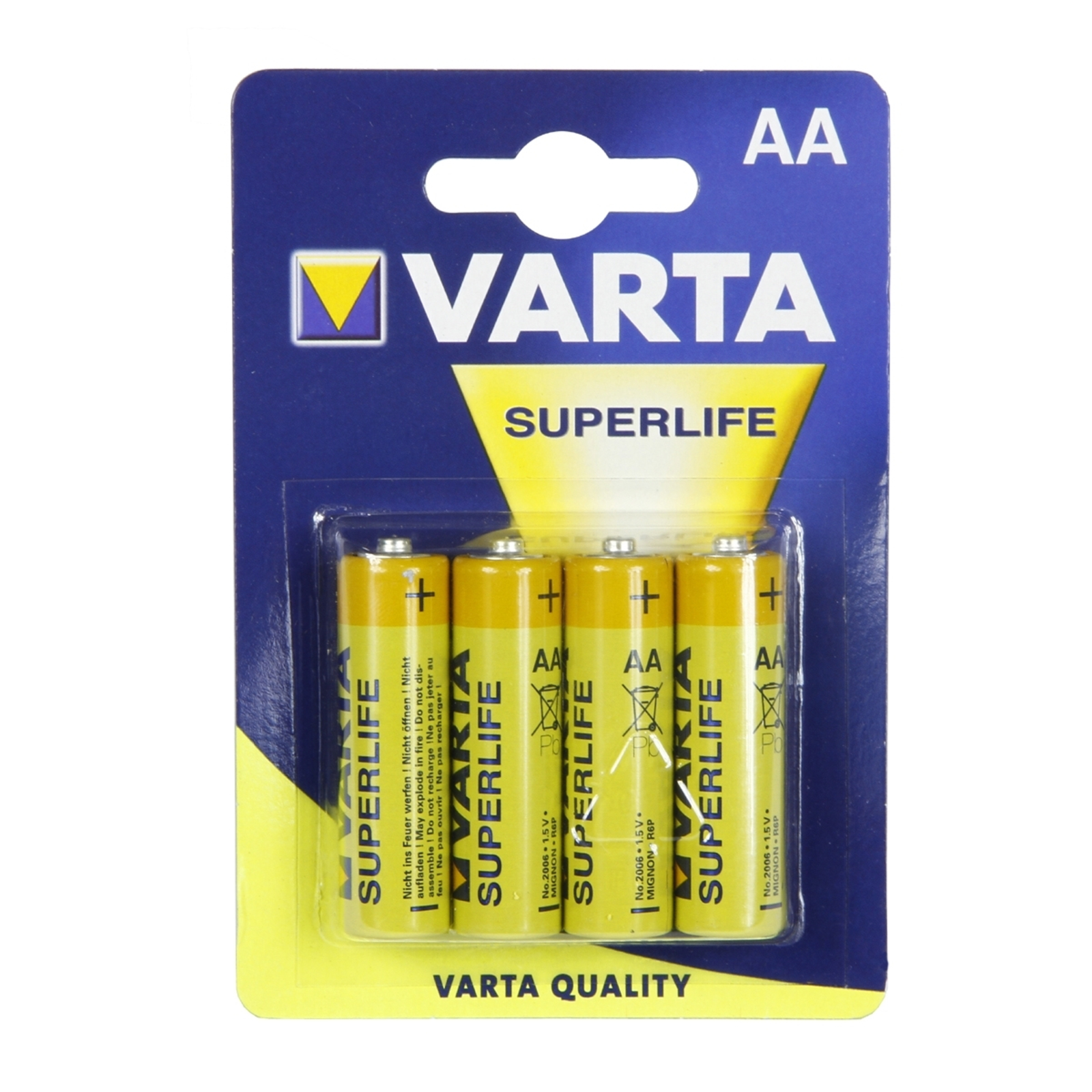 Incl. 23% tax
/
Free delivery within the Republic of Ireland on orders over €99
Delivery time:
7-10 working days
60 days  free returns
Certified shop
Price match guarantee
Product Description
Item No.: 9510061
AA - Superlife ZK Mignon batteries four-pack
VARTA Superlife ZK Mignon 2006 batteries (AA) four-pack

Superlife - the cheapest of the VARTA carbon/zinc batteries. Particularly suitable for use with devices with constant low energy consumption, such as alarm clocks, wall clocks, torches, or remote controls.

- dimensions: length 5 cm, Ø 1.45 cm


Technical Specifications
Varta
Do you need advice?
We're happy to help Monday to Friday 8.00 am - 5.00 pm